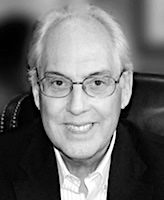 Remembering Ed Christian from Saga – RAMP – Radio and Music Pros
• Saga Communications, Inc. announces with great respect and sadness the passing of its Founder, Chairman, President and Chief Executive Officer, Ed Christiandied on Friday August 19 following a short illness.
Warren Lada, a member of Saga's board of directors and former chief operating officer, has been appointed by the board of directors as interim chief executive officer. The board is confident that Warren's extensive experience in the broadcast industry as a sales representative, sales manager, general manager, vice president of operations, and ultimately as chief operating officer operation of the company will fill the void left by Ed as the company prepares for the next chapter in "The Ongoing Adventure of Saga".
Christian founded Saga in 1986 and has grown to the point where it currently owns 79 FM, 35 AM and 80 translation stations in 27 markets. Under his leadership, the company became a publicly traded company in 1992 and continues to trade under the symbol "SGA" on the Nasdaq.
In a statement, Saga noted, "The broadcasting industry has lost a pioneer and a giant. Saga expresses his sincere condolences to the Christian family and to Ed's friends and colleagues. Ed will be missed but not forgotten. He is and was a true broadcaster who never lost sight of his "true north" in an industry he loved.